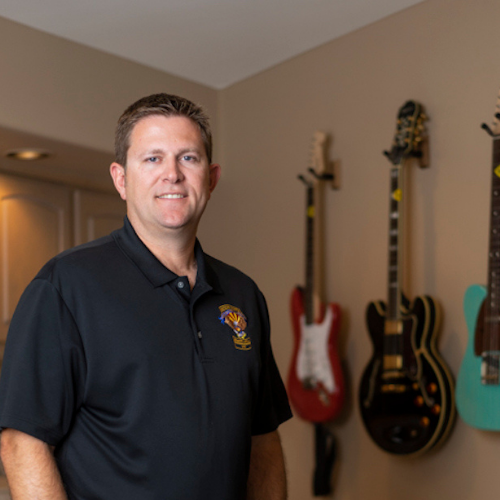 "I work with successful families, particularly business owners, for whom I can have a significant impact."
President  |  Certified Financial Planner™
Bryan Wisda is the President of Almega Wealth Management.  He has more than 20 years of experience in financial services, investment management, and financial planning. Bryan has been a CERTIFIED FINANCIAL PLANNER™️ since 2006, is a Dave Ramsey SmartVestor Pro, is a Zoe certified advisor, and is recognized as a NAPFA-Registered Financial Advisor.
Prior to starting Almega, he worked for Bank of America (1995-2000), Farmers Insurance (2000-2001), UBS Wealth Management (2001-2007), and Summit Wealth Management (2007-2015). In 2012 he purchased and ran Summit Wealth Management until selling in 2015.
After selling, he elected to serve the community as a Deputy Sheriff with the Maricopa County Sheriff's Office (MCSO).  He medically retired in 2021 from law enforcement due to an on-duty shooting in 2016, for which the Sheriff awarded him a Purple Heart, and elected to return to wealth management full-time.
Bryan studied Political & Economic Philosophy at the University of Arizona (1996-2000), Financial Planning through Boston University (2005-2006), and has completed coursework in Adult Education through Rio Salado College.
Throughout his career in finance, he has become most known for helping successful families create a life beyond wealth.  What he means by life beyond wealth comes from having the freedom of the here and now and by creating an environment that allows children and grandchildren the opportunity to fail fast and fail forward without entitlement.
Bryan and his wife Sarah have been married for 18 years, are parents to two boys (16 and 13), and are members of Pinnacle Peak Country Club.  Bryan is also a Billboard charting musician and the creator of the ADHD Lullaby™️ series of albums.
Media Mentions & Articles Published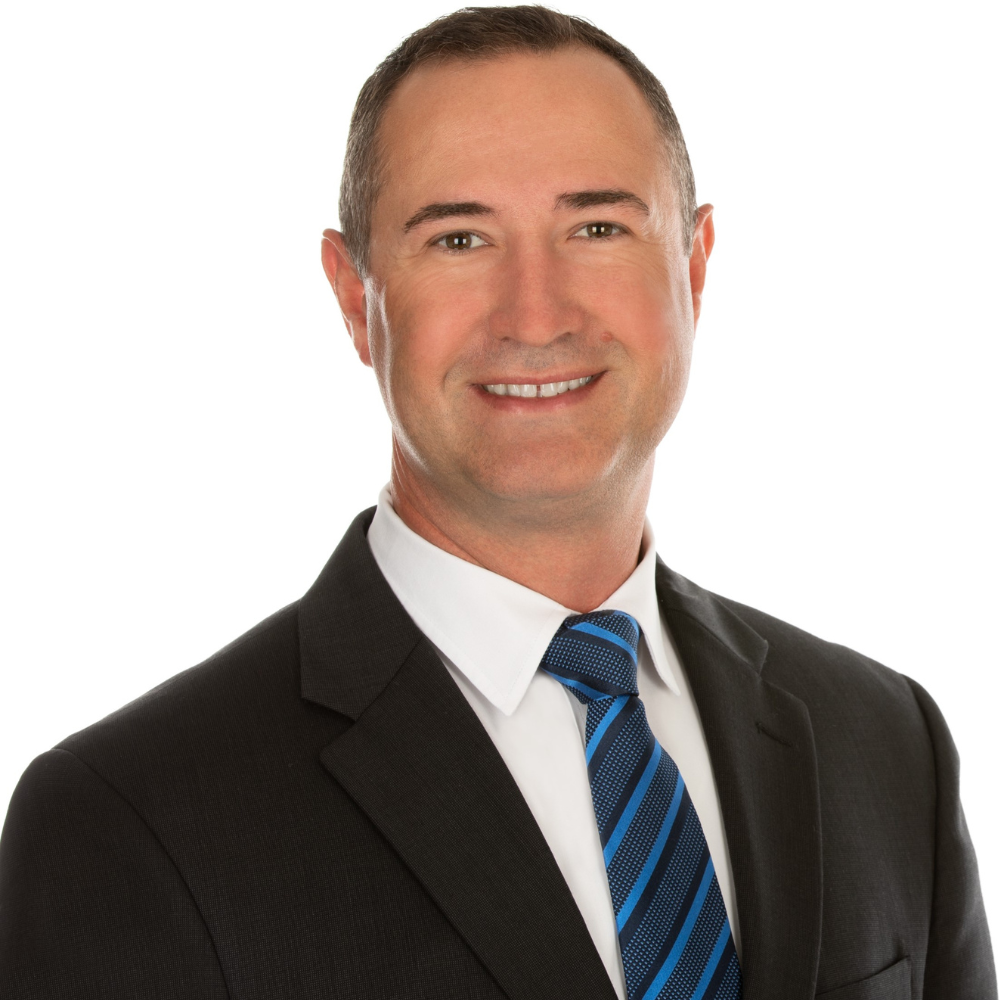 "I enjoy helping retires worry less by using a process that keeps things simple, safe and secure."
Investment Advisor Representative
Daniel Scott Braddock (Scott) is a Solicitor and Investment Advisor Representative for Almega Wealth Management
Scott has spent the last  20 years teaching Social Security and Medicare principles to pre-retirees.  He focuses his practice on helping successful families plan for retirement with a unique process he uses to analyze income needs.
He is a certified NATIONAL SOCIAL SECURITY ADVISOR™️ trained to help people navigate the complex world of Social Security. He often teaches on this topic at NC State University.  Scott is also a FEDERAL RETIREMENT CONSULTANT™️ specifically trained to help Federal Government Employees and Military Personnel with their unique financial planning needs.
A native of Rising Sun, Maryland, he studied Business at Liberty University (1997-2001) and settled in Raleigh.  Scott has three children and is very involved as a soccer coach.  He is a member of the Country Club at Wakefield Plantation.  In addition to playing golf, Scott also trains and coaches others in the martial art of Brazilian Ju-Jitsu.
He is active with Full Compass Adult Financial Education, a non-profit focused on helping adults understand the concepts of financial planning.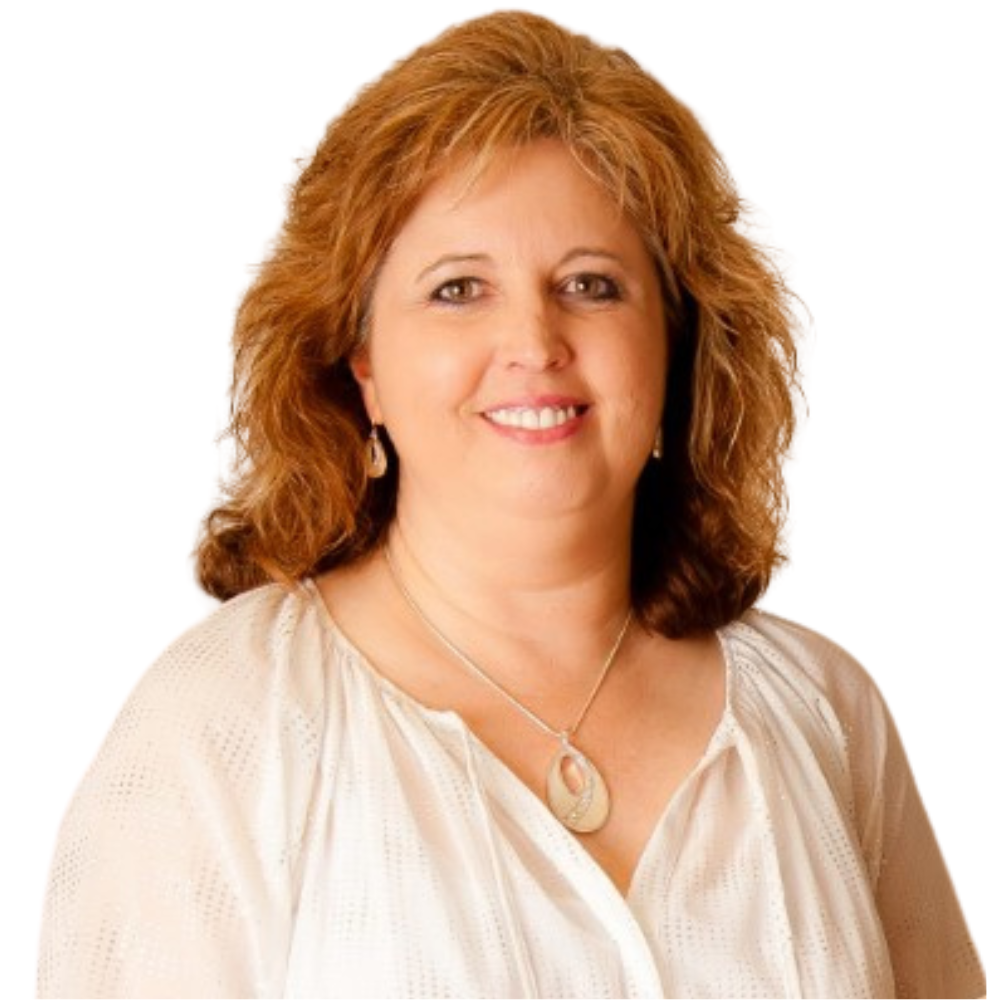 "I love my job and the clients we work for.  I feel I learn something every day — either work related or personally."
Director of Client Service 
Lucinda is Almega Wealth Management's Director of Client Service located in our Greenville, KY office.
Lucinda began her career in financial services more than 22 years ago with Painter Financial.  Throughout her career in financial services she has always worked for independent Registered Investment Advisors.  Subsequently, she has acquired an extensive skill set in coordinating client needs with custodial brokerage firms like HD Vest, Cambridge Investment Research, TD Ameritrade Institutional, and Charles Schwab Institutional.
Lucinda and her husband, Bryan Baggett, have been married for 27 years and have a daughter, Lydia.  In her free time, she enjoys watching true crime TV and playing the piano for her church.
To schedule an Intro Call, click below or call (888) 4-ALMEGA